Free QR code generator for those who want to create enticing mobile marketing campaigns. For those who want a free QR code generator this is your lucky day, because not only will I talk about a few different options to get these funky, personalized bar codes. I will also review a few different strategies to use them once you go on a free QR code generator site.
First, let's talk about how QR codes can actually help your business.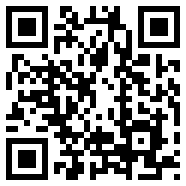 QR or Quick Response codes are the codes you can use for any website, paper, or other marketing medium to explain more about your business to a mobile market. The intent is that people on the go will scan your QR code to learn more about your business or be directed to your website or wherever else you direct them to on their smartphones.
For example, I used http://qrcode.kaywa.com/ to create the QR code that you see to the right. It is an easy 1-2-3 step process where all I had to do was type in a URL destination, the actual URL (in this case www.smartatthestart.com), and how large I wanted the QR code to be. Oh wait, then I did the really tough thing and clicked generate. Don't believe me? Then scan the QR code yourself to see my great QR code skills in action! I double dog dare you!
There are other services out there such as qrstuff.com that allow you to have additional customization in your QR codes, such as different colors and the ability to include event info, Google maps, iTunes songs, and Paypal codes.  This puts your ability to use QR codes to a whole new level.
So, let's examine some of the best ways to use your new
Free QR Code Generator
Direct people to your website. Might sound like a no-brainier after I just did two QR codes directing people to my website. Ah!
Do you have a physical location? Then this is your chance to have it found when you put in your different media the Google Maps location or step by step directions with the address. Your marketing is like a treasure map to your store. Actually that would be a great marketing piece with a QR code at the end.
Have a small product that can be purchased on the go. Link it to a credit card processor or paypal account and have payments done on the go.  Buy this now!
Marketing your business through print, media, or promotional items? Then this is the chance to use the QR code to enhance people's understanding of your business. While your company logo on a mug might be great for branding, what about putting the QR code at the bottom of the mug, so people can buy stuff on your site as they sip a cup of Joe? Or maybe they are reading the paper and come across your ad and want to find out more. They can pull out their Android and go right to your squeeze page.
Maybe you want devoted fans who get you and spread the word. Direct them to a Facebook fan page and have them share the link with their network. If you get 1000 people to click on your QR code and 50 of them go to your page and share the information then you will be able to start going viral with your social networking efforts. Just remember to have something interesting in your social networking campaign for them to click on.
As QR codes become more standard more and more ways will be found to use them. In the meantime, start use the free QR code generator to create QR codes that excite your mobile market.