---
"How An Ex-Teacher Managed To Stop The Internal Screaming Of Social Networking To Make Money With Social Networking."
---
Your fear of social networking costs you money every second you do not take action.
However, with the right system you can start approaching Facebook, Twitter, LinkedIn, Youtube, WordPress, and other social networks with confidence.
I know there is a learning curve, which is exactly why I have put all of my notes, ideas, and strategies together to create a simple step by step program to propel you into action with social networking.
How can I show you how to do this quickly and easily. Easy! I am a teacher. No, not an attend an affiliate course and become a coach who sells products teacher. I am actually a certified teacher with a Masters in Education. This handbook applies the simple teaching strategies that I used to teach students History and Social Science to your social networking education.
It is an education that removes that will remove the ranting and raving that generally went something like the comment below when I first started using all those fancy social networks.

"Argh! There be stupidity in this gosh, darn, mother bleeping, son of a goat stealing, anxiety swelling, back aching, stupid piece of …, who the heck came up with this social networking marketing idea anyways!"
Stop Stalling, Stop Screaming, & Start Networking
The Complete Stress-Free Social Networking Handbook
Inside The Complete Stress-Free Social Networking Handbook, you will discover and learn PROVEN methods that work (I know because I've tried and tested them):
Step by Step instructions that actually show you what to do.

Systems based learning that helps you organize your social networking into specific strategies that help you accomplish your goals.

Discover where to find the clients you deserve.

Make your prospecting repeatable and enjoyable

Start spending 30 minutes or less per day on social networking.

Learn what works and what does not with social networking marketing.

That knot in your back. The one that gets tighter after every visit to Facebook! Should start disappearing shortly. The panic attacks when you type www.twitter.com should start dissolving. And miracle of all miracles, you will not cry anymore when you are on LinkedIn and WordPress. (Note: these benefits are not proven, nor guaranteed. Any medical conditions should be treated by a professional. I am not professional enough to treat your medical needs.)
Ready To Stop Stalling And Want To Just Know What To Do?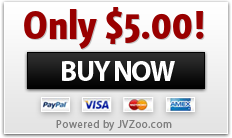 ---
Your Purchase Is 100% Protected
You have nothing to lose and everything to gain. I'm so confident that the Complete Stress-Free Social Networking Handbook will solve your social networking marketing challenges that I'm offering a "No-Questions-Asked" 100% Money Back Guarantee. All I ask is you try out the Complete Stress-Free Social Networking Handbook for 60 days and if you haven't decreased your social networking stress in 60 days, then I don't want your money. Simply use our contact form and I will happily refund all FIVE dollars for your purchase in full.
---
This Is Not…
Some PLR junk book that was written 10 years ago.

An e-book that uses solutions good 100 years ago.

A dense, 500 page manual that will take you many moons to complete. It is a 60 page handbook that help you get started.

An end-all, be-all to your social networking education. If you are looking for a quick fix go somewhere else.
To give you some extra value I am also going to include some nice related bonuses that my business partners and me have created that compliment the Complete Social Networking Handbook so you can remove the terrifying drama of social networking even FASTER.
---
Bonus #1: Josh Alexanders Internet Marketing Insights
Josh Alexander makes most people's head spin when they talk with him, because he is so far advanced in how he uses internet marketing. This podcast is something you will play over and over again, just so you can copy down all the gems.
Learn about the best tools for automating your online business

Discover how to set up your online business system

Find out Josh's favorite tool to automate his business($27 Value)
Bonus #2: Free Social Networking Systems Webinar
Wednesday February 22nd at Noon we will have a comprehensive webinar covering how to create a powerful social networking system for your business.
Master the strategies discussed in this handbook for increased traffic to your site.

Schedule your social networking in less than 30 minutes every day, unless of course you have way too many clients from social networking.

Q&A session to help understand how to implement these systems.

Receive the recording, so you can review this session endlessly. ($27 Value)
---
The value I'm offering you today with Complete Stress-Free Social Networking Handbook along with all the bonuses could easily reach $81 separately. But you will not have to pay anything near that amount when you purchase today.
You only need to come up with a fraction of that price – which I'm sure you'd agree is still a steal.
So go ahead and Click the Buy Now button below now to start learning how to remove your social networking today: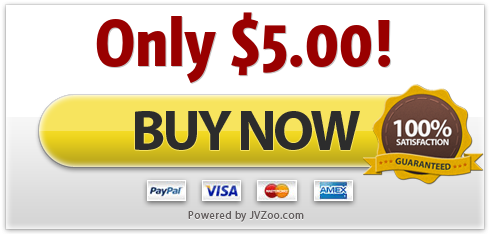 One Time Payment – Instant Access!
Instant Download – Even at 2 am
All Major Credit Card, Paypal, and Online Checks Accepted
Order 24 Hours a Day, 7 Days a Week
Thank you so much for overcoming your fear!
Sincerely,
Andy Nathan
PS. Why are you still reading this far? Stop Stalling, Stop Screaming, Start Networking: The Complete Social Networking Handbook today! End the Argh's, Dopes, and Oops Y Daisy's from your social networking marketing.